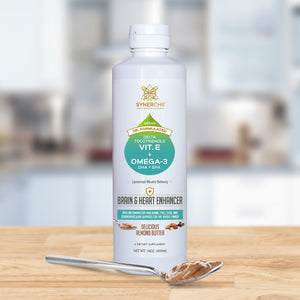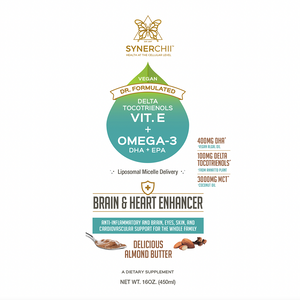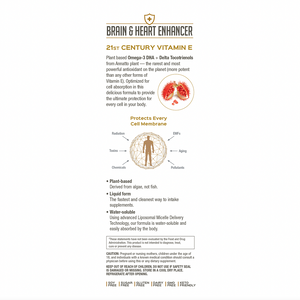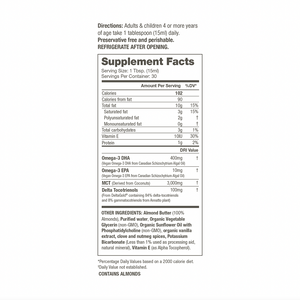 Product image 1

Product image 2

Product image 3
Product image 4

Delta Tocotrienols Vit. E + Omega-3 DHA/EPA
Plant based Omega-3 DHA and Vitamin E formulated with Delta Tocotrienols from Annatto plant — the rarest and most powerful antioxidant on the planet (more potent than any other forms of Vitamin E). Optimized for cell absorption in this delicious formula to provide the ultimate protection for every cell in your body.
Benefits include:
    •    Supports the Heart, Cardiovascular & Circulatory System
    •    Supports Brain Function
    •    Supports Healthy Eyes, Skin and Nerve Tissue
    •    Mood Regulation
    •    Anti-Inflammatory
    •    Powerful Antioxidant
    •    Supports Healthy Metabolic Functioning
    •    Supports Healthy Cholesterol Levels
    •    Energizer & Fat Burner
Directions:
Adults & children 4 or more years of age take 1 tablespoon (15ml) daily.